Driver information and details are found in Control Panel's Device Manager. Open control panel then device manager. Sometimes, Device Manager is hidden in the System and Security, System folder.
Connect hardware via USB.
Unknown items are designated like yield signs. Look for yellow with black exclamation points!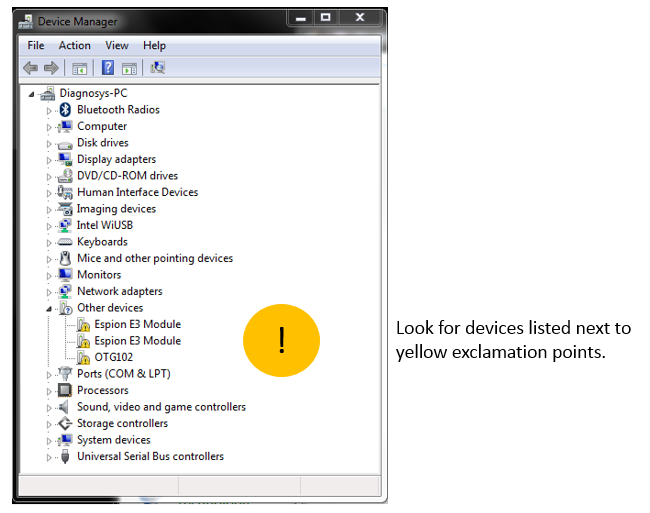 Right click to open a drop down menu. Select Update Driver Software.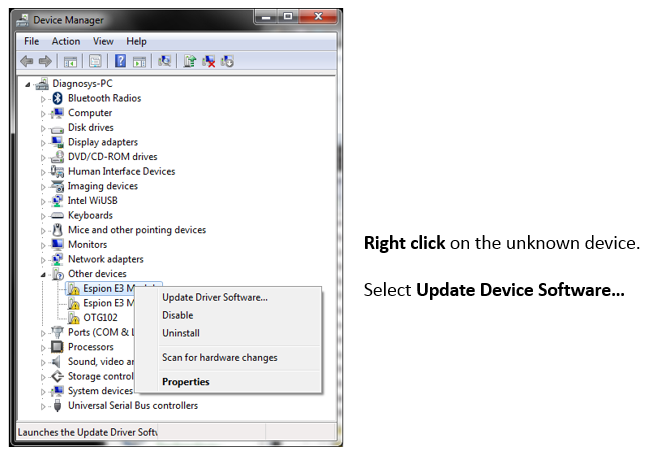 Select Browse my computer for driver software.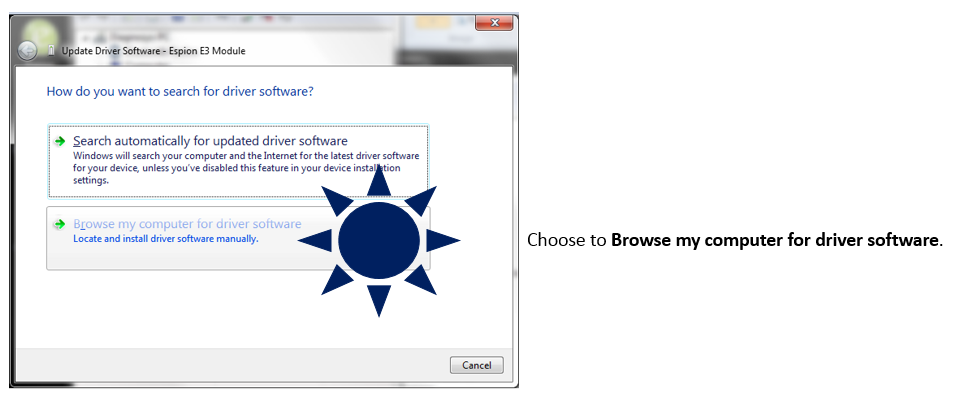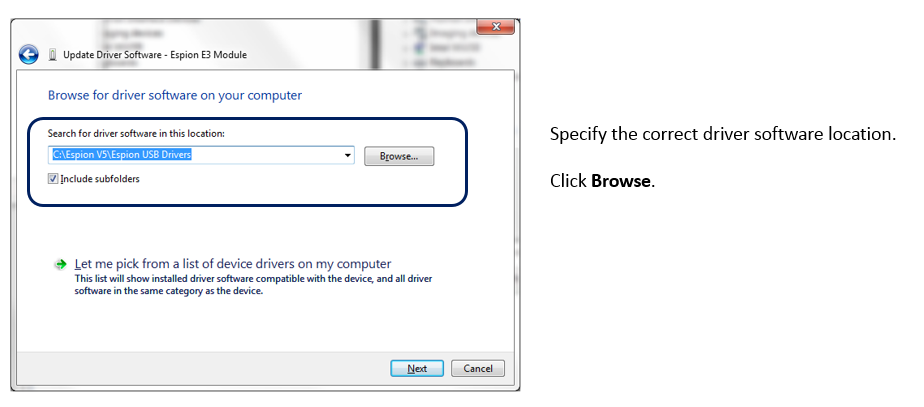 Navigate to find the C\: drive and select the name of your software. Then select the appropriate driver software location. C:\Multifocal or older software C:\Espion V5. Windows Device Manager will find correct driver file in this folder.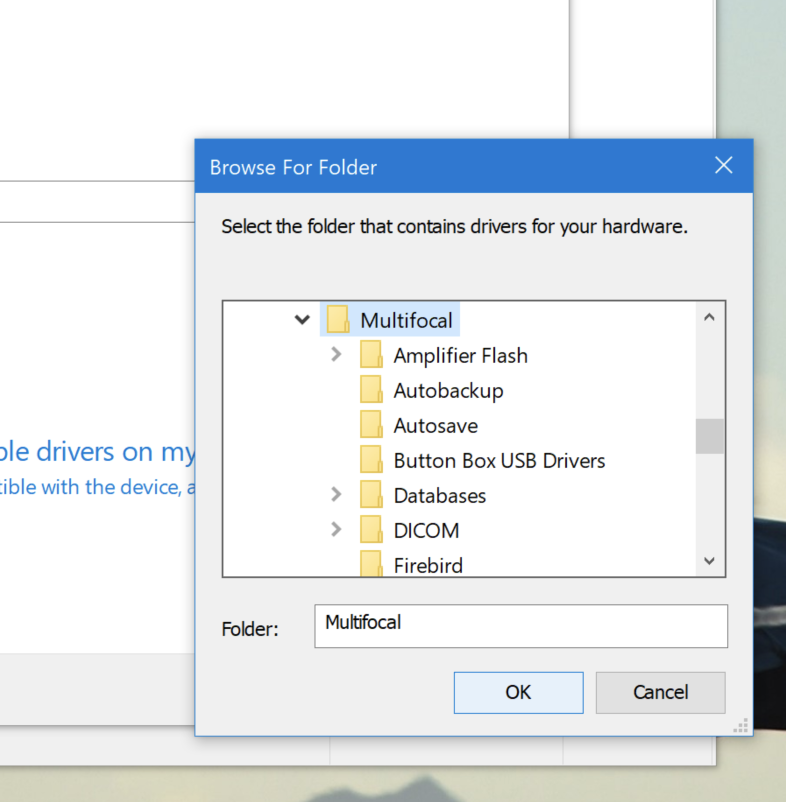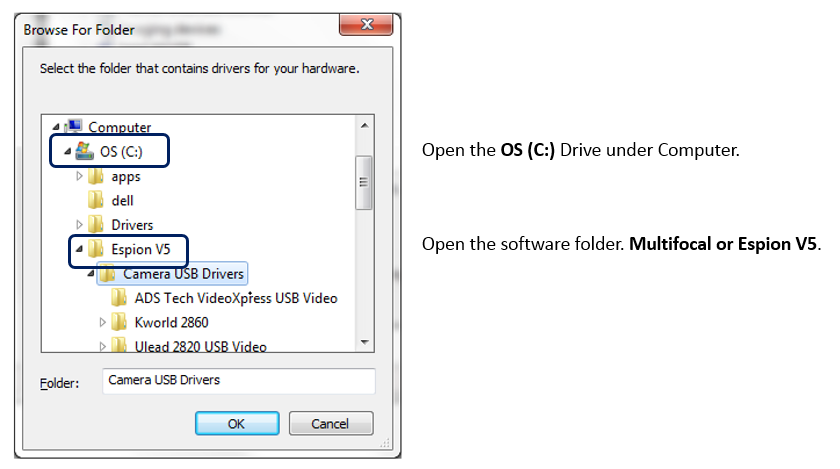 Once selected, click OK.
The driver will install. You can close the pop out window.
Proceed to update drivers for each item listed with a yellow exclamation point.
If you have a ColorDome and right clicked on a camera device such as OTG102, the process is the same to install driver.
Troubleshooting
If DSP errors are encountered in Espion software after installing the drivers, you can try uninstalling and deleting driver software out of device manager for each of the Diagnosys Serial (com port) listings you can find in the "Ports (Com and LPT)" list.
There should be two Diagnosys com ports lists in "Ports (Com & LPT)". Uninstall and check 'delete the driver software for this device'. This action deletes the file from Windows device manager. Copies of the files will still be accessible to us in our software directory C:/Multifocal.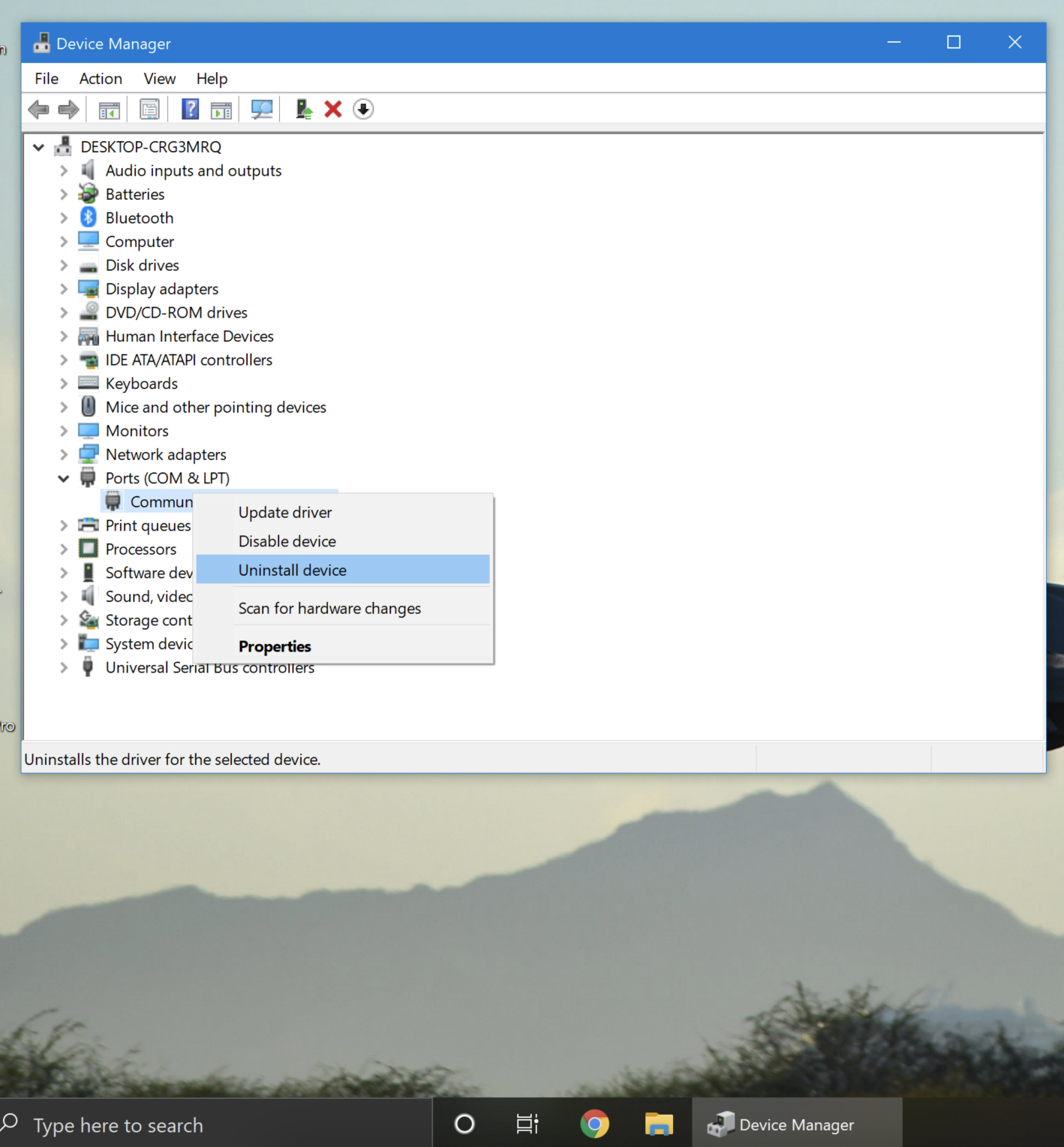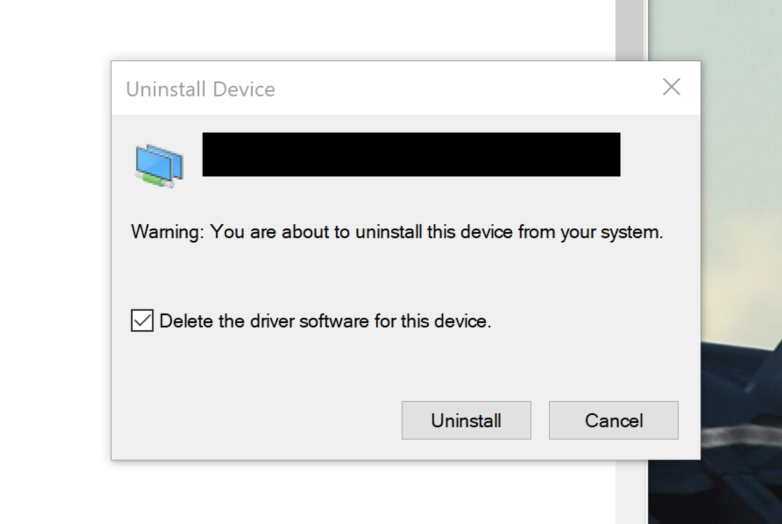 Now we will reinstall the drivers. Click on the Actions dropdown and click 'Scan for Hardware changes'. This will command Device Manager to identify all usb devices plugged into the computer.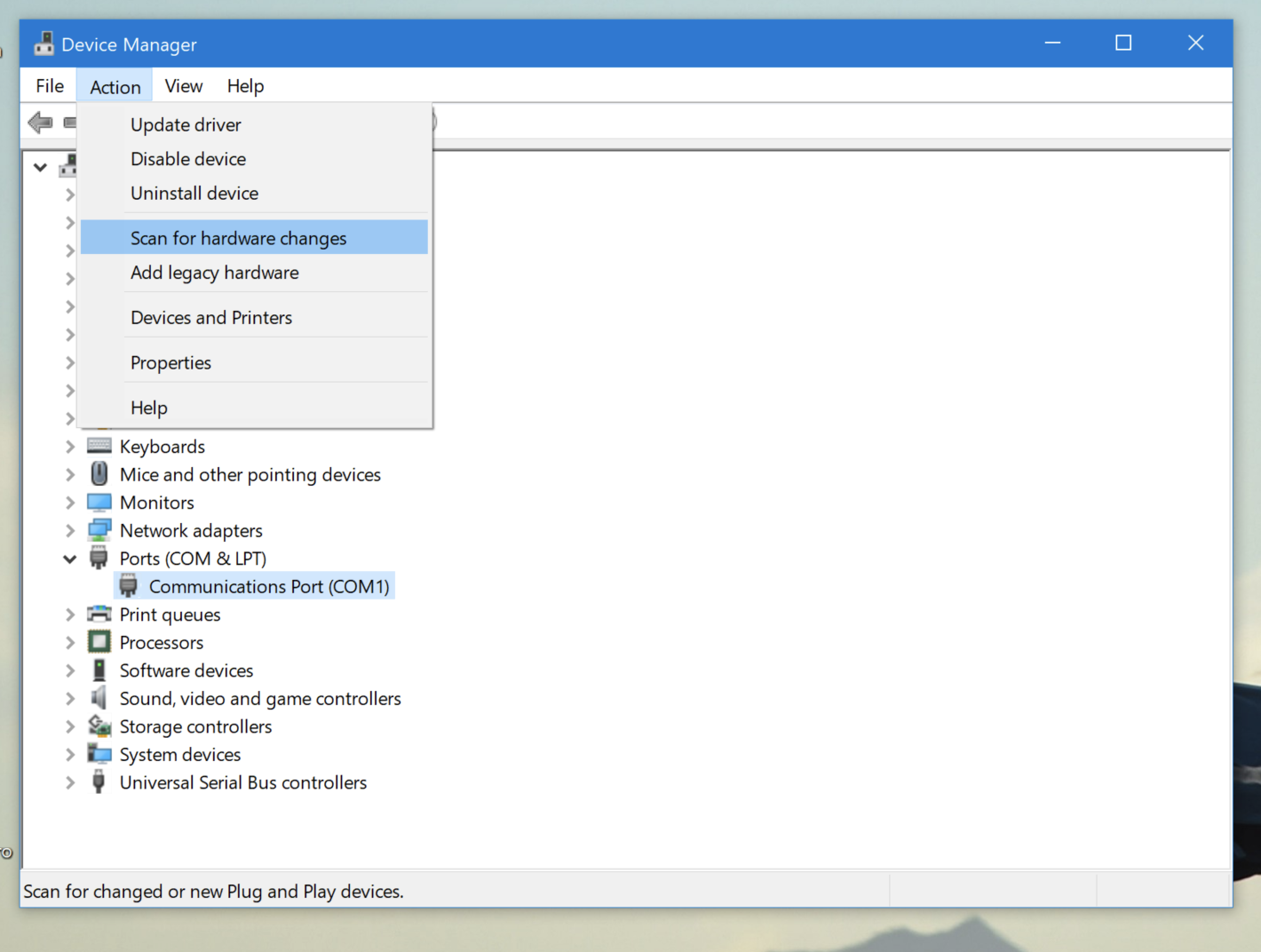 Refer to the beginning of this article to install drivers.